HH Scott LK-48 LK48 EL84 Integrated Stereo Tube Amplifier Vintage Rare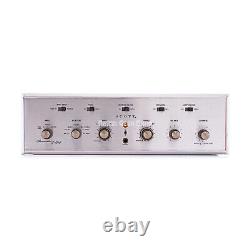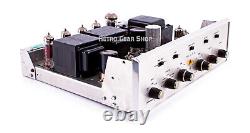 Retro Gear Shop is a high-end boutique store located in Nashville, Tennessee. HH Scott LK-48 LK48 EL84. For sale is a rare vintage H.
Scott ScottKit LK-48 Integrated Stereo Tube Amplifier. The unit powers up, humming through speakers but we couldn't get output.
It appears to be a Scott kit that has been heavily modified so there is very little documentation on this unit. We do not have time to service this, our techs only spent 30 minutes with the unit. Some other notes our tech: the compensator switch was rewired as power switch, "vol" is off, "loud" is on - Loudness knob is volume knob -tested with signal into tuner ins as there is a "tuner" label on input selector, "extra" input was expected to work with Aux ins but apparently does not. We do not specialize in this type of equipment and don't have further time to check it out.
Check out the pictures to make sure you like it.