Vintage SCOTT 222C integrated tube amplifier with orig. Wood case, beautiful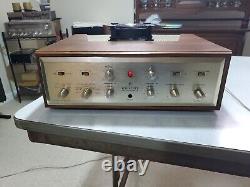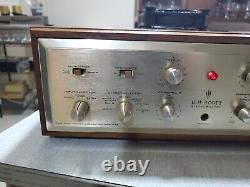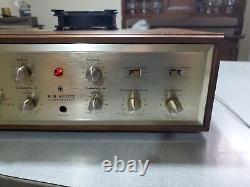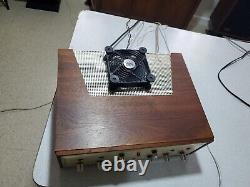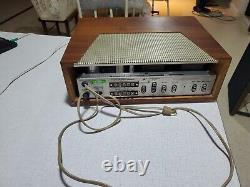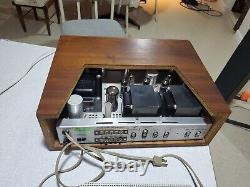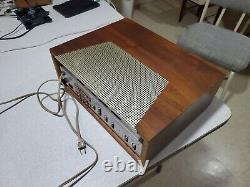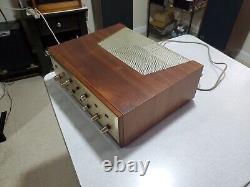 SCOTT 222C integrated tube amplifier - w/ orig. It was served and fitted with new power tubes installed, all other tubes test strong. Absolutely beautiful with only the slightest wear.
I have always used a cooling fan to help keep this beauty in perfect working condition. It's not necessary to do so but I do this with all my tube equipment.
The fan IS NOT INCLUDED, just showing how to use. Remember, this is a used item not new so obviously there are signs of use. I would really rather not take it out of the cabinet for photos, trust me, it is super clean inside!!!