Challenger HF8A 10 Watt Mono Tube Amplifier Amp Project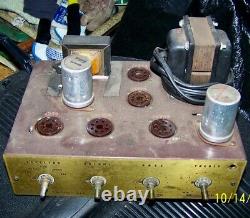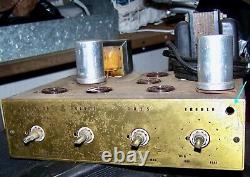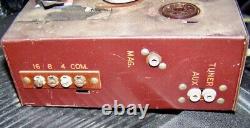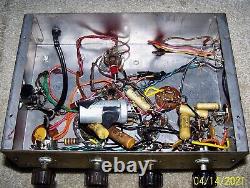 Someone drilled a hole in the front upper left (blue arrow points to it on the 2nd photo). The brown control knobs are listed separately and not included in this sale. Alternating Current supply (AC) / 60 cycles, 117V = 110 -120 Volt. This model requires external speaker(s). Chassis only or for «building in».
11 x 6 x 8.25 inch / 279 x 152 x 210 mm. Is an AC Operated 3 Channel 10 Watt Audio Amplifier.
Price in first year of sale. (Set 316 Folder 6 Dated 5-56).