Sherwood S5000II Stereo Amplifier with Cabinet==Sounds Great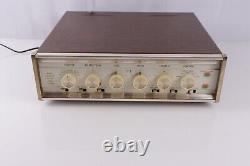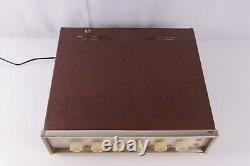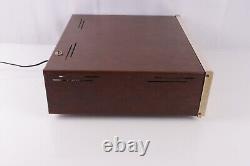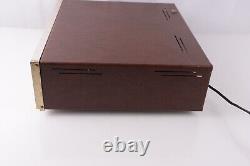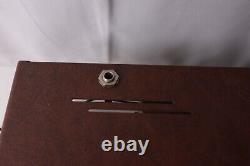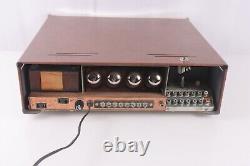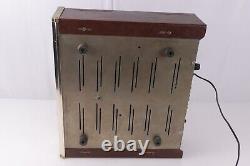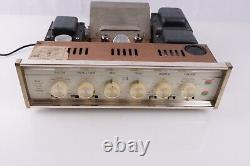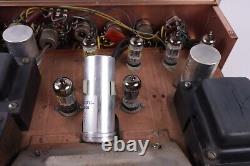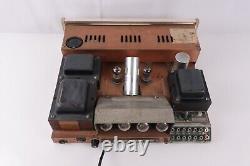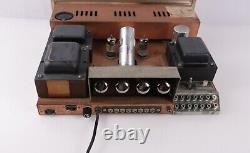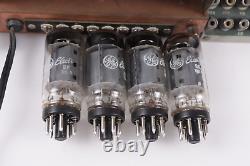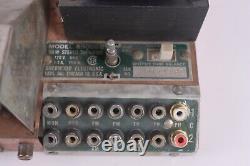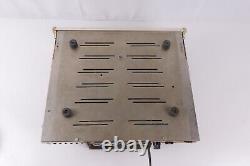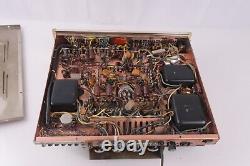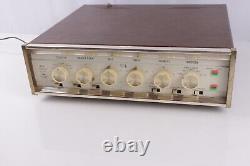 Sherwood Model S5000 II Stereo Integrated Amplifier. Overall, the amp looks good as can be seen in the images though it does show some moderate general wear. The amp has had a couple of filter caps replaced, otherwise it looks to have all of its original capacitors.
The four 7591 output tubes are General Electric. " The 12AX7 preamp tubes are marked as "Realistic. The amp works and sounds great. It comes with the metal cabinet as shown in the images.
The prior owner mounted a headphone jack on the top of the cabinet though it is not hooked up. The two phono input jacks have been replaced with gold plated RCA jacks.
Overall, a nice amp that will make someone a great amp to use daily with a little restoration and preventative maintenance.