UNISON RESEARCH Integrated Amplifier UNICO PRIMO Twin Triode Vacuum Tube Used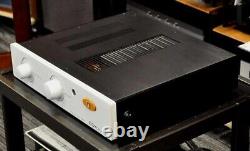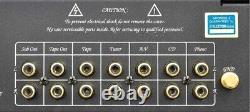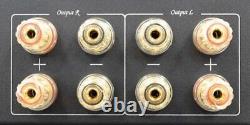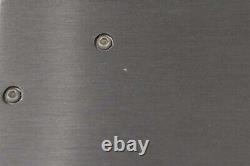 Dimensions /W435 x H95 x D430 (knob/terminal included) mm Weight: 11.6 Kg. The amplifier pursues a natural sound with a hybrid configuration using vacuum tubes and MOS-FETs. The drive circuit uses a new double triode vacuum tube (12AX7/ECC83) to pursue a natural and delicate sound. The output stage is designed in a solid state, Adopts the latest MOS-FET complementary symmetry, which brings the sound closer to vacuum tubes.
Instruction manual, power cord, remote control There are scratches and dirt Output: 80W + 80W (20 - 20kHz/8?) Output terminal: 4 + 4 bi-wiring compatible.
This product is a line model. All of our goods are genuine articles. Please contact me, if you have your question. International Buyers - Please Note.